Magic Star Stickers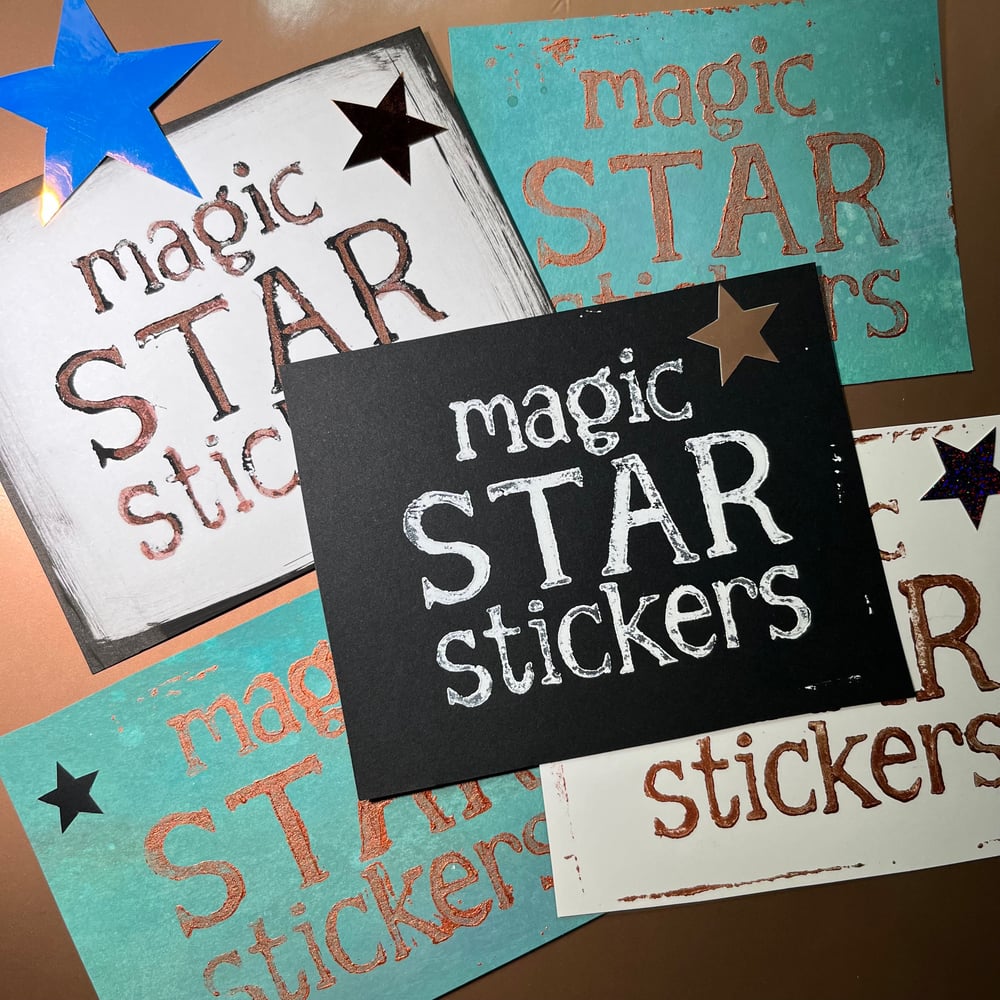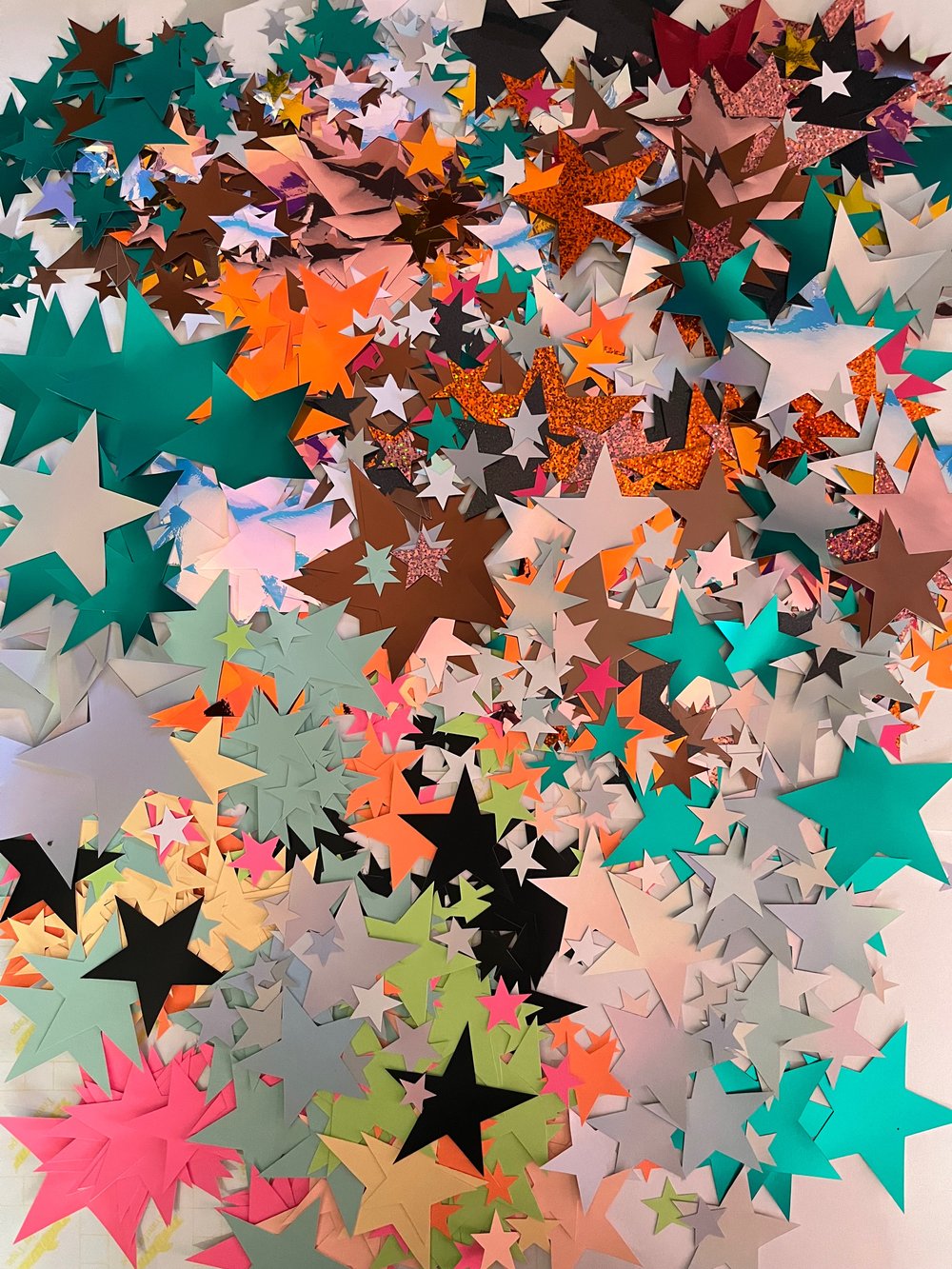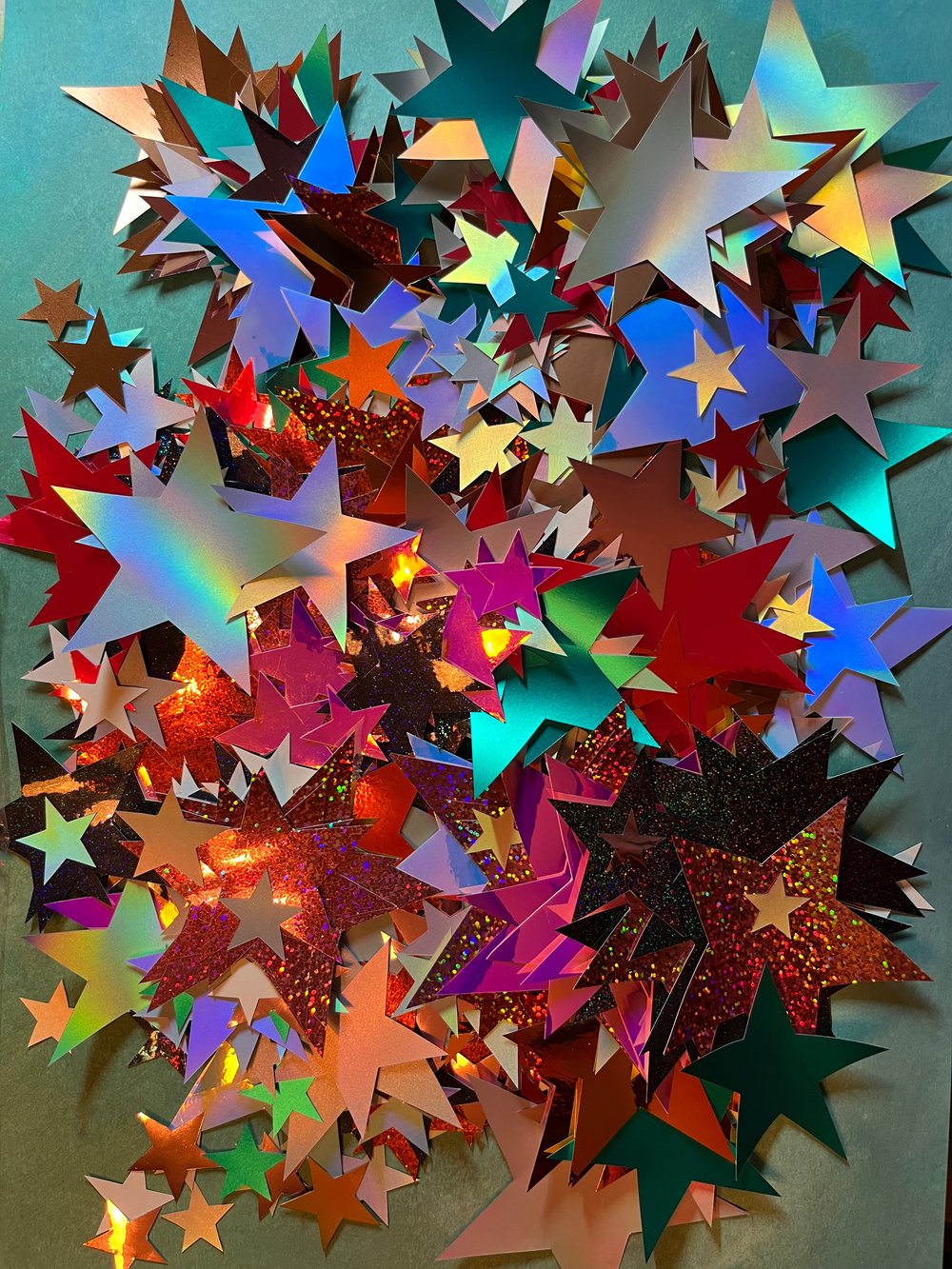 I like to cut out star stickers, so I do.
Every sticker has been hand-cut, individually, with a pair of scissors. (Yes, really.)
Each label is a unique linocut print that is about 5" wide and is signed on the back.
Each packet contains about 30 assorted vinyl star stickers.
Stars are between roughly .75" and 4".
⭐️
Cutting out star stickers is something I can focus on that feels meditative. With each star that shows up, I get a little kick of dopamine.
The cluster of stars shown in the photo feels like a symbol of Hope that I added to with each star.
I feel like the stars hold the magic of that Hope and are intended to end up everywhere Hope is wanted.
They come in a variety of sizes and colors. Some are iridescent, some glow-in-the-dark, some are super sparkly.
Since I believe there is power behind intentions, if you'd like an added 'spell' of helpfulness to the stars, I will do so. It will show up as some decorative hand-stitching on the label. If you chose this, leave me a note in the checkout comments and state the intent. An example is like
"I want to feel more brave and focused."
(I will not add an intention that interferes with the autonomy of another person though.)
⭐️
Price includes first-class postage if mailed within United States.
International shipping is available for $7 extra, calculated at checkout.